As nighttime covered the city of Jakarta, the Japanese beasts were just getting prepared for the midnight run event taking place on 16 February 2013. J-Battle, the first Speed Creed event featuring Japanese sports cars only, started at 11:00PM on that Saturday night, beginning with a laid-back gathering at Pantai Indah Kapuk, or PIK.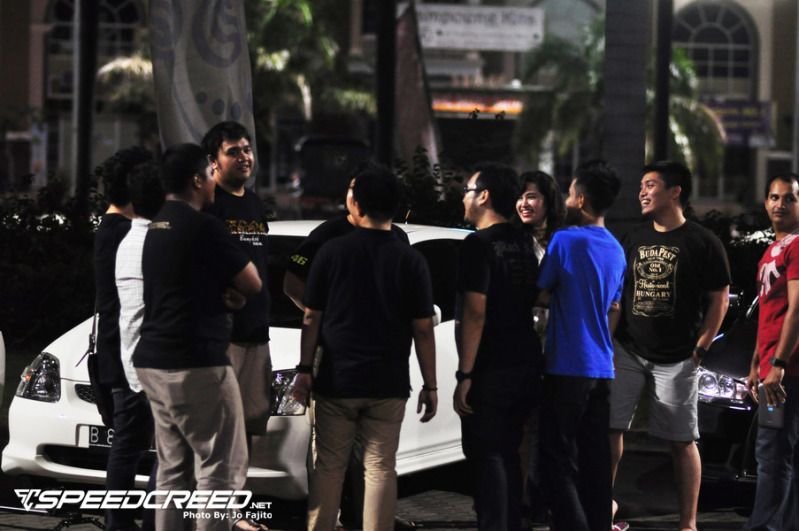 The night started off with a bit of confusion and laughter, as our original meeting spot, House of Kiwi, was found to have gone bankrupt - the bright side? We got the parking spots all to ourselves.
The FD2R and EP3R of
hwprawiro
and
Reform_now
were the first to arrive, followed by three Godzillas that roared through the bustling streets of PIK.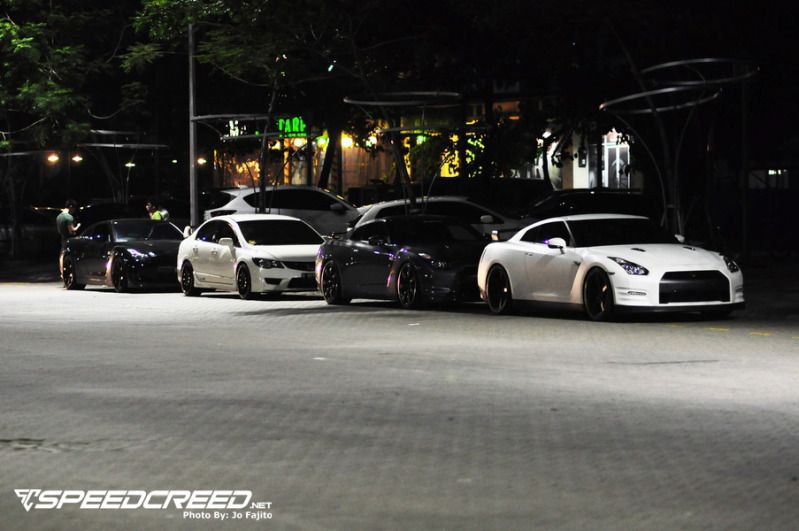 As more and more cars showed up, we re-arranged the parking to be across the street to get a better photoshoot setting.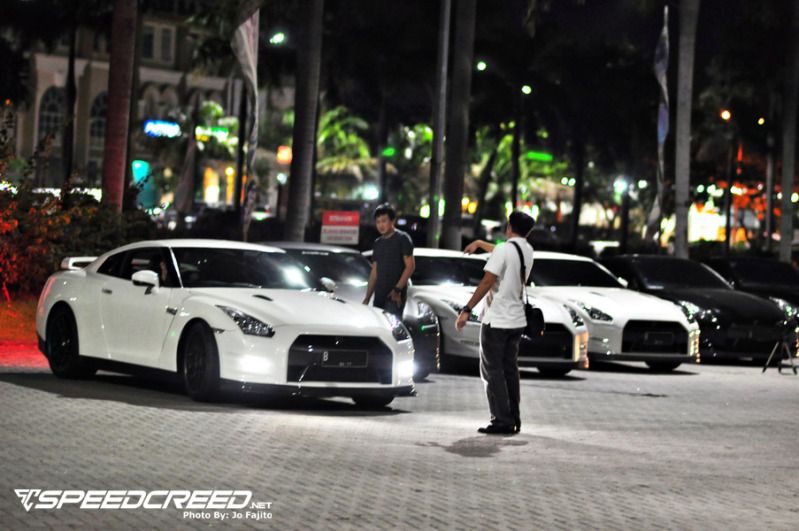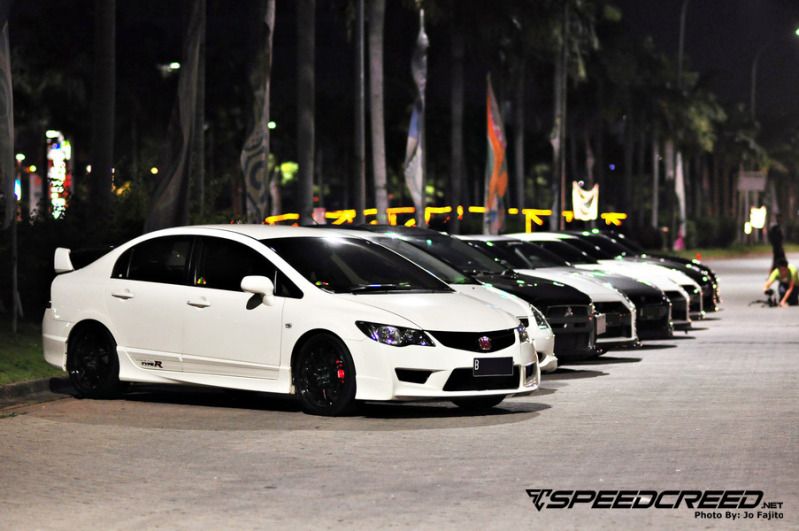 The crew set off at around 12:30 AM from PIK after a thorough safety briefing by our SC Team, and roared through the highways, through our original route of Jagorawi. Throughout the way, various pulls were done, but as expected, most of them involved the R35 Godzillas. Each pulls were done only when the front sweeper gives the green light that the roads were clear for some friendly test pulls of course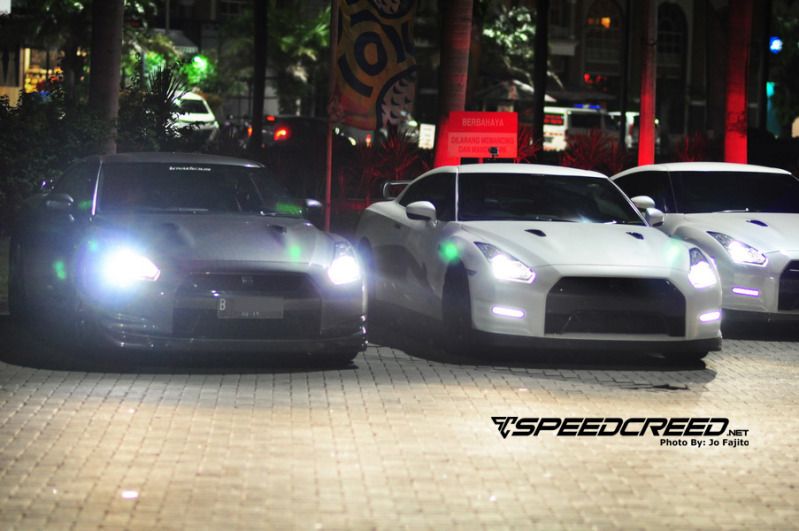 The J-Battle crew then stopped by Burger King on the Jagorawi rest stop for a quick drink and snacks.
Check out this gorgeous shot of Will's R33 GT-R by Kyle!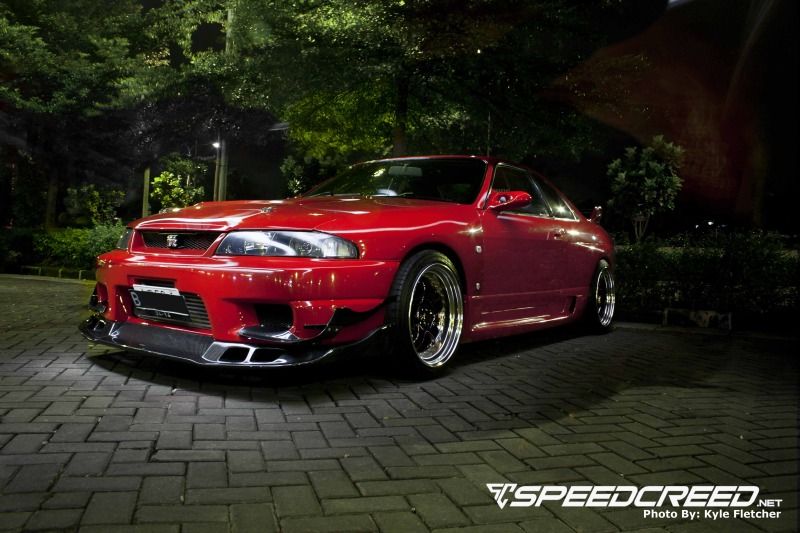 After a quick break, more pulls were done on the toll, before turning back at Sentul City towards Shell's gas station for the final rest stop. Time for more snaps!
After another chat session to discuss who the fastest car was that night, it came down to
Eric's R35 GT-R
or
7 sky's R35 GT-R
which had various modifications from intakes, full exhaust, tuning, and even the GReddy turbo kit (without exchanging the turbos yet). Hopefully we can get a feature on these two beasts very soon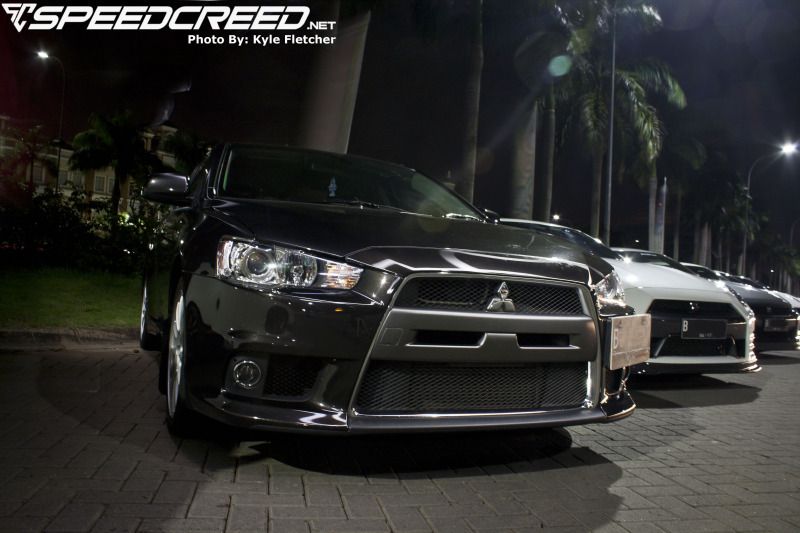 Great event overall, special thanks to GOCI, and the members who joined this event, as well as the SC crew of organizers, photographers and videographers. Video will come out soon so stay tuned!